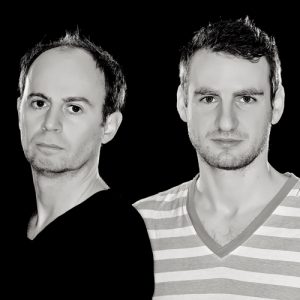 Ramon Zenker & Harald Aufmuth aka Harada met in 2008 at the legendary Poison Club in Duesseldorf. They came closer by talking for hours about music and the technique for producing. Quickly found themselves on a level of musical interests again, but it was not right the way to the studio.
Some time passed as Ramon came up with the idea to produce a sample library, what then happened. To produce the demo track for this sample DVD then finally they met for the first time in the studio of Ramon. This worked wonderfully and more projects, was decided to start. 
They have now several releases on the Cologne label Blufin that appeared frequently in the Beatport techno charts including the top 10.
2010 – Sonic Dust (Blu Fin)
2011 – Rappelkiste (Blu Fin)
2011 – Klappe Zu Affe Tot (Blu Fin)
2012 – Xylopia (Blu Fin)
2014 – Rubbel Die Katz (Tulipa Recordings) 
2014 – Etepetete (Blu Fin)
2015 – Millenium (Tulipa Recordings)